Maximize Your Digital Potential
eBrain Marketing Serves as an Extension of Your Existing Team.
Our goal is to help businesses build their digital presence and maximize online exposure enabling them to connect with customers and prospects. This includes developing your preferred channels of distribution as well as creating strategies to deliver content to your target audience using websites, social media, e-newsletters, digital advertising and more.
Better Understand Your Business and Needs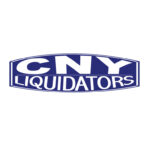 I was very fortunate to have found eBrain Marketing. They created two websites for me and assisted me with Social Media on my third business. Erin talks to you to better understand your business and needs. She gives her professional guidance on the direction and thoughts about your business. She assisted me with promoting my businesses on Social Media. I highly recommend Erin and her business. Erin cares and is honest.
Frank Casciano
CNY Liquidators
Amazing Job Creating Company Website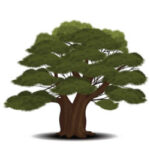 Erin's team did an amazing job creating my company's website. They were great at gathering information to represent our company perfectly. The website came out better than I imagined and I would definitely recommend them to anyone. Thank you Erin for all your help.
Jessica Proper
Very Knowledgeable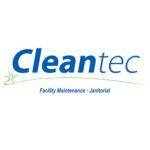 Erin's team is very knowledgeable about digital marketing, website management and social media. They are easy to work with, flexible with time and always come up with good ideas. It's great to have them as an extension of our team.
Martin Coyne
Helped Grow Our Business
Erin was great to work with! She helped grow our business through her digital advertising skills. By following her advice, we set record growth for several years in a row. She managed our social media, radio, digital, and newspaper ads. I also found it easy to present her with ideas, which we would discuss and optimize. Once we had a plan, she would execute it.
Brent Piech
Professional, Efficient and Extremely Knowledgeable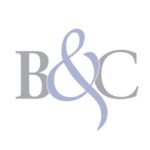 It has been such a pleasure to work with Erin's team! They are professional, efficient and extremely knowledgeable. If I ever have a problem, Erin is right there to lend a hand and offer a creative solution. Her team goes above and beyond for me, as I am sure they do for all of their clients. Thanks to eBrain Marketing, I have not only been able to successfully market my company, but I have also learned so much more about the world of digital marketing. Thank you, Erin!
Taylor Howell
Easy to Work With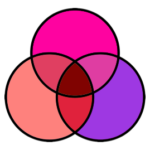 Erin's team helped us recreate our website and expand our online presence. They were professional, attentive to our needs and easy to work with. Whenever we have a question or concern about anything, Erin is responsive, explaining things in terms we can understand. Her team is trustworthy and help keep our website up to date and looking great!
Jennie DeGouff
The Ad Response Was Incredible!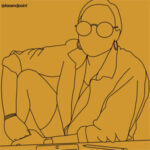 Erin's team helped me to create targeted ads to boost engagement and sales with my digital art company. They did such an amazing job not only creating ads but also helping me to learn to create my own as well! The response I got from the ads was incredible! Will be recommending them to anyone who needs help marketing their business!
Kasey Simmons
Highly Recommended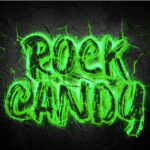 eBrain did such an absolute PROFESSIONAL job on a redesign of our band's logo. They listened to what we wanted, delivered ahead of schedule!! We will definitely use them again!!! Highly recommended!
Tim Glynn
Fantastic Results
As a business owner you are always trying to grow your business, yet not burden your overhead with direct staff. eBrain struck this balance. We were able to do a complete turnkey on all aspects of marketing with fantastic results. Web development and maintenance, digital marketing, SEO, newsletters, video production, etc. I highly recommend having Erin in to see how you can partner and grow your business.
Frank Parella
Business Owner, Consultant
Fully Endorse Their Services
We have used eBrain for their social media services for the past year or so. Erin and her team have either met or exceeded my expectations throughout that time. eBrain has taken years of content that our organization has created and has converted it to an evergreen option so that we can continue to use it for years to come. I fully endorse their services!
Steve Ladd
Horan Insurance
Marketing Services a la Carte
Focus on your expertise – let us handle the marketing!
Website Development
Offering website management services including web design and database management.
Content Marketing
Get the attention of your target audience by developing valuable content that engages them.
Social Media Strategy
Improve your existing presence on social media or simply get advice on where you should start!
Named a Top 5 Best SEO Agency!
We are very excited to announce eBrain Marketing has been named one of the
Top 5 Best SEO Agencies
in the Syracuse area by Expertise.com!